Access to Justice Happy Hour!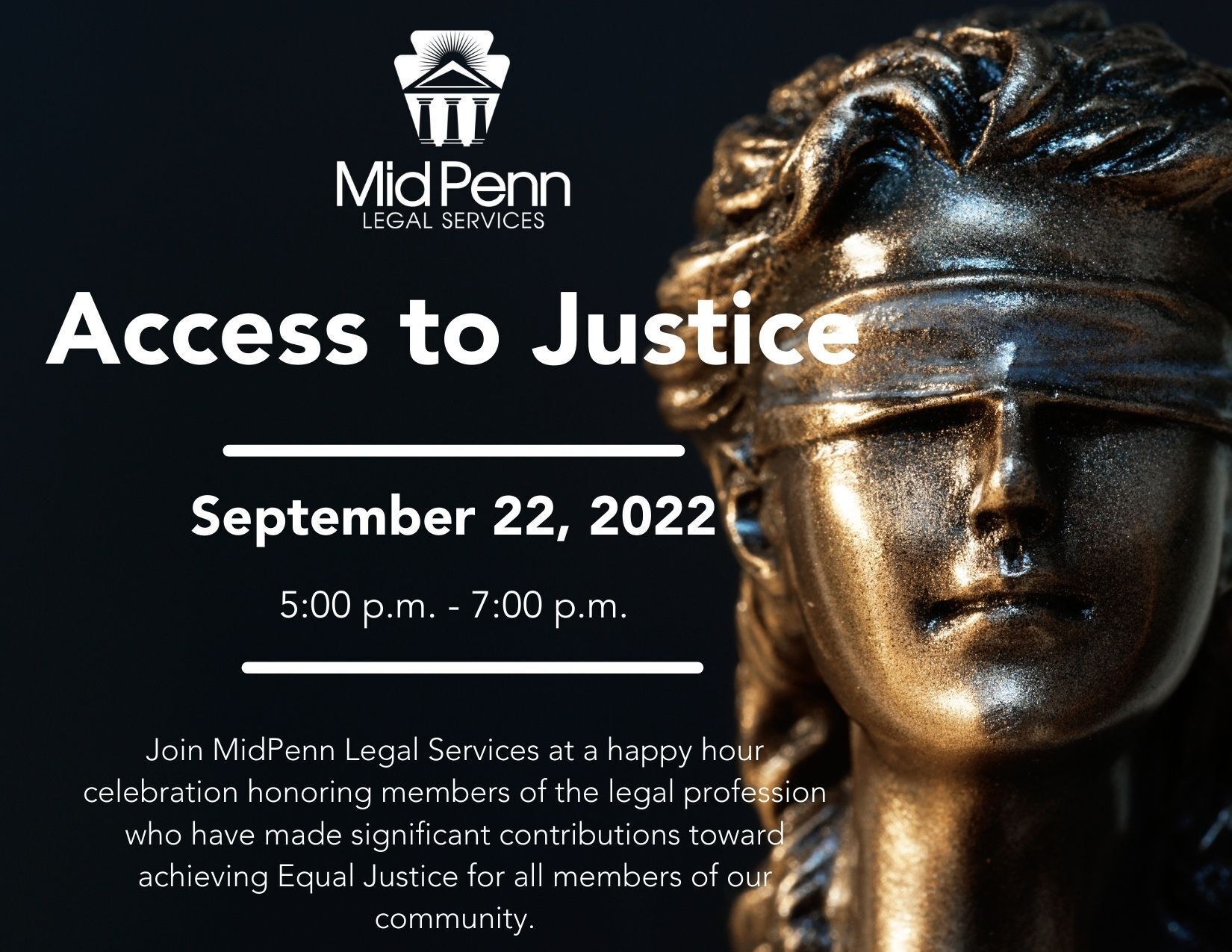 Celebration of legal services volunteers.
What: Access to Justice Happy Hour
When: Thursday, September 22, 2022
5:00 – 7:00 p.m.
Where: The Vineyard at Hershey, 598 Schoolhouse Rd., Middletown, PA 17057 (lower patio area)
Cost: $25.00 per person - includes complimentary wine glass and a chance to win a door prize.
COVID-19 In-person Event Policy
If a guest is experiencing any of the following, we ask that you stay home:
- A guest who has COVID-19 symptoms.
- A guest who has a COVID-19 test results pending.
- A guest who is under a healthcare provider's care for a positive COVID-19 test.
- A guest who has been exposed to COVID-19.
These operational provisions may change as guidance and requirements from various government agencies and industry organizations continue to evolve. It is an important that we all continue to remain vigilant and work together to prioritize the health and safety of those around us. We appreciate our guests partnering with us in following all guidelines.
COVID-19 WARNING
An inherent risk of exposure to COVID-19 exists in any public location where people are present; we cannot guarantee you will not be exposed during your visit. COVID-19 is an extremely contagious disease that can lead to severe illness and death and people who show no symptoms can spread COVID-19 if they are infected. According to the Centers for Disease Control and Prevention (CDC), older adults and people of any age who have serious underlying medical conditions might be a higher risk for severe illness from COVID-19. Visit the CDC website for the latest guidance.
By attending the Access to Justice Happy Hour event, you assume all risks related to exposure to COVID-19.
Tickets are non-refundable unless the event is cancelled by MidPenn Legal Services.