Expungement Clinic & Job Fair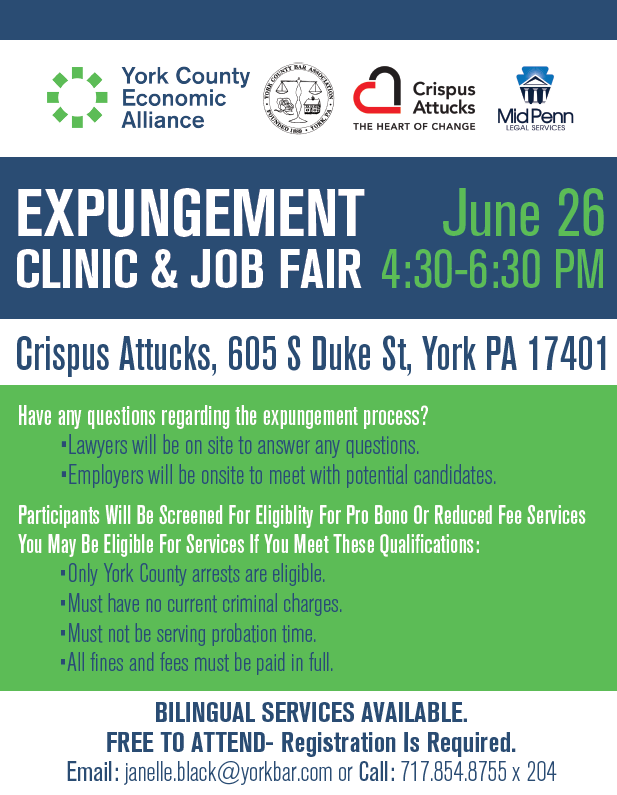 FREE TO ATTEND - REGISTRATION IS REQUIRED: Have any questions regarding the expungement process? Lawyers will be on site to answer any questions. Employers will be onsite to meet with potential candidates.
Participants will be screened for eligibility for Pro Bono or Reduced Fee Services. You may be eligible for services if you meet these qualifications: Only York County arrests are eligible; Must have no current criminal charges; Must not be serving probation time; All fees must be paid in full.