Driver's License Restoration Clinic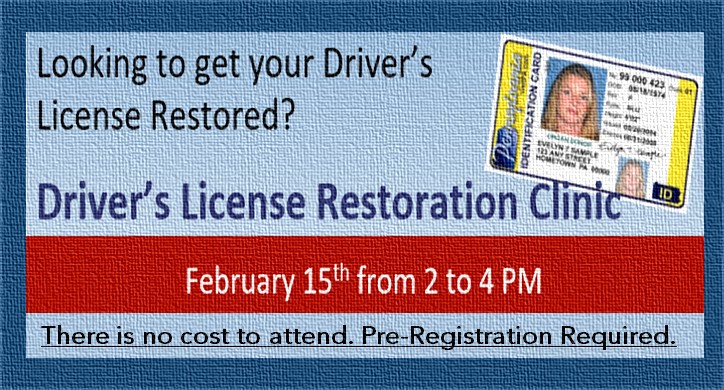 PRE-REGISTRATION REQUIRED. Attorneys will meet with registered individuals to review their PennDOT Restoration Requirements Letter and help them plan the steps.
There is no cost to attend. Any costs that occur will be those needed to pay the state to restore the driver's license.
To participate you pre-register. You must have your PA Driver's License number and your Social Security number.
Registration online at https://www.pacareerlink.pa.gov/ - Select Individuals from the menu bar, choose Events, search by Carlisle or Cumberland County.